For many years I have been dealing with pod- and screencasting. Probably even longer than many of you. I've been making music for more than 22 years. I play piano, keyboard and have collected and tested a lot of equipment during this time.
But when it comes to podcasting and screencasting, everything is a little different. There has also been a lot of technical progress in this area. There are things that didn't exist before. In this post, I'll show you how my setup looks like and what is necessary to get you a perfect podcast.
Quick recap
Besides the microphones, I had other hardware. But since a microphone is the most important part of a setup, I'll show you which microphones I have used so far. I'll give you a short feedback on every single microphone.
Rode Podcaster
With 229$ the Rode Podcaster is a pretty expensive USB microphone. But to be honest, it's worth it. You get a solid and very good microphone. It delivers a decent quality. However, the sensitivity of this microphone was a bit too high for me personally. It records too much background noise, at least without a pop filter.
Blue Yeti
The Blue Yeti is also a USB microphone. For $110, it's a perfect starter model. It brings good sound and it makes really fun to work with. Thanks to the USB, you can unpack it, plug it in and you're done. However, I think it is a bit too big. You always have this huge microphone in front of your nose.
Rode NT-USB
The Rode NT-USB Condenser Microphone is a USB microphone too. The price of $169 is located between the Blue Yeti and the Rode Podcaster. I'd say this microphone has the best price/performance ratio. The price is good and the quality you get is clean and solid. A big plus is that you get a pre-assembled pop filter that does a good job. In addition, this microphone does not pick up too much background noise. So if I had to choose a USB microphone, I would take this one.
Rode NT1A
After all the USB microphones, I wanted to try something different. So I decided to take a look at the Rode NT1A. The microphone is still in the regular price range at $229. However, you have to keep in mind that there are additional costs. You will need a phantom-powered preamplifier to use this microphone. Qualitatively a very strong microphone in my eyes. But since it is a condenser microphone, you need absolute silence to record. In addition, it is necessary that you record in an absolutely clean room. That means no reverberation, no echo. Otherwise, you won't be happy with the results.
MMX330 Headset
After I had only "normal" microphones until now, I thought it was time to try something else. I bought the MMX 330 from Beyerdynamic, an absolutely high-quality headset. The cool thing about it is, you have a constant volume during recording because the microphone is always the same distance away. The recording quality is also very good. However, I had the feeling that this headset didn't fit every voice. You have to try that out. Also, $349 headset is not cheap.
Equipment
In the following, I will introduce you to my setup. I'll show you which hardware I am using. I'll also tell you a few words about why I do this and what I like about it.
Oh and by the way: This is pretty much the same setup, Adam Wathan uses. I talked to him about it some time ago. I always find it exciting to share experiences with other people. That gives you a whole new perspective that you might not have thought of.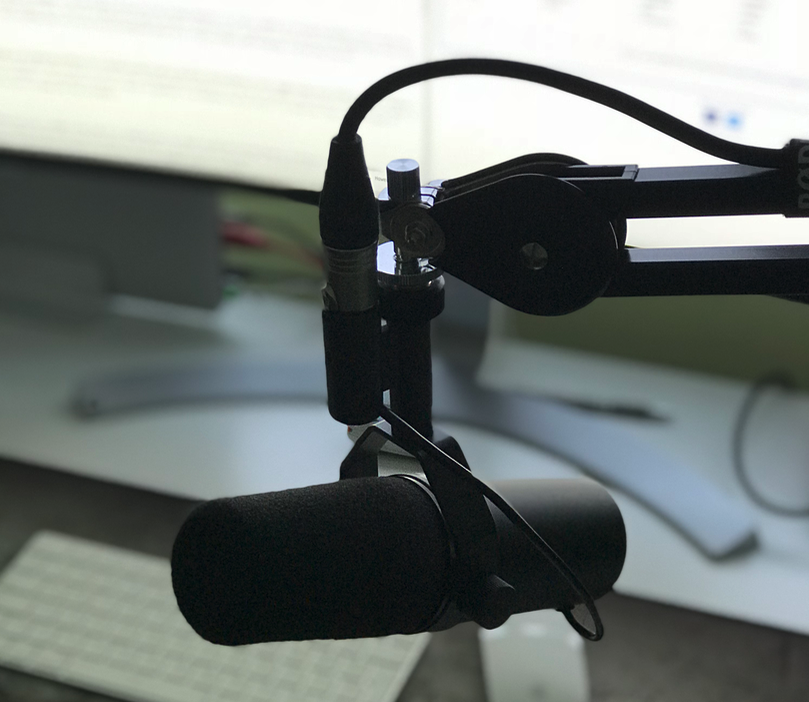 I have used and tested many microphones. The Shure SM7B microphone is an ingenious and unusual studio microphone. If you look at music videos, even Michael Jackson and Bruce Springsteen made their recordings with them.
And indeed: The microphone is really surprising. Many microphones have to be attached to a spider. This microphone has the spider already integrated, so to speak. Not even a pop filter is necessary. The microphone has a high-quality finish. It has a relatively high weight. I recommend that you mount the microphone properly. Personally, I use the PSA-1 from Rode for this.
Now to the sound: The sound of the Shure is rich and unadulterated. Voice recordings are super clear, transparent and warm. I could hardly believe that a dynamic microphone can sound so balanced. But be careful: The microphone is very quiet. A corresponding pre-amplifier is therefore required. I had good experiences with the Cloudlifter Cl-1 in combination with the Focusrite Scarlett 2i2 (2G). For me, it is the perfect microphone for pod- and screencasts. The price is $399.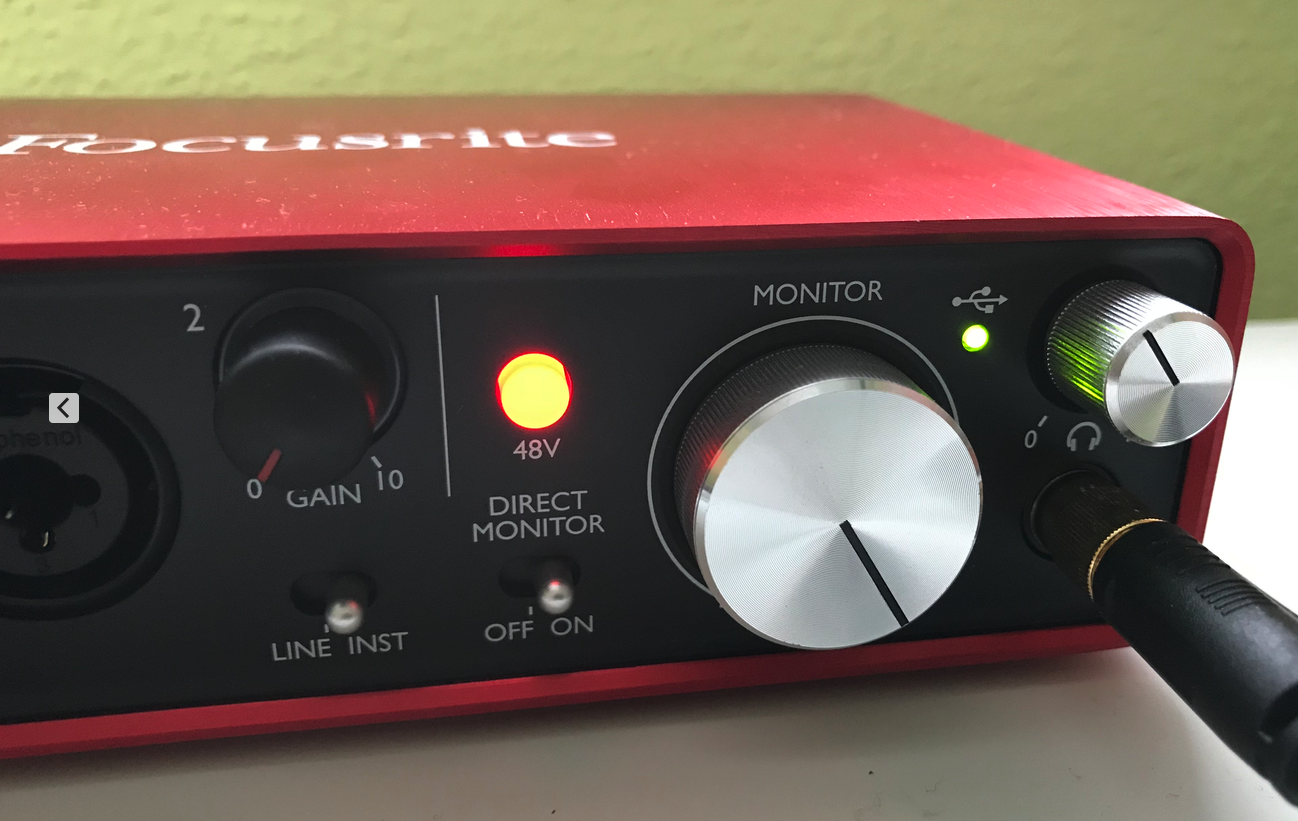 Somehow, the signal from your microphone must come to your computer. No matter which microphone you use, it doesn't have enough power. So it has to go through a preamplifier to amplify the signal. In addition, better microphones usually have an XLR connector. There are not many alternatives for me here. The Focusrite Scarlett 2i2 (2G) is perfectly fine for podcasts. The Focusrite Scarlett Solo is probably also sufficient. Depending on how many inputs and outputs you need, you may have to choose a larger model. The purchase also depends on the sound quality you expect and, above all, how much your budget is.
Your microphone is plugged into the audio interface. There you control the input level. If you are using the Shure SM7B, you should always hang the Cloudlifter in between. Finally, the Scarlett is simply connected to the computer via USB. Simple, isn't it? The price is $149.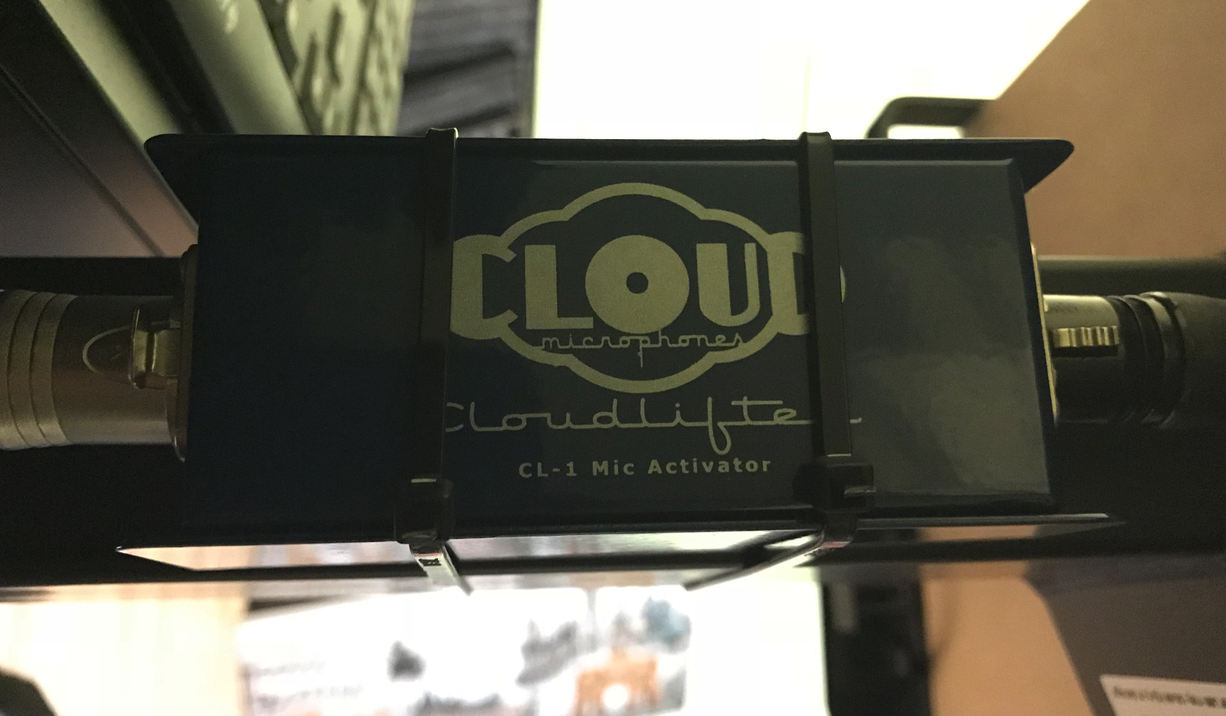 If you use the Shure SM7B, the Cloudlifter Cl-1 is an absolute must. I can also recommend the Fethead as well. If you have a lot of space, you can also use the DBX 286s Preamp Processor. Really nice thing and some more features, but I think it's not necessary at all. Since the Shure SM7B comes out with relatively little gain, this should definitely be amplified with a Cloudlifter. The Cloudlifter increases the output power by 20dB. This makes sense because in most cases the preamp is designed for condenser microphones that already have a high output level. So to get good sound levels, that have also less background noise, you should use a Cloudlifter like this. The usage is super simple: Just put the Cloudlifter between the microphone and the preamplifier (in my case the Focusrite Scarlett 2i2 (2G)). That's it. 20dB for free! The price is $149.
Microphone Boom Arm: Rode PSA1
Here is not much to say. In any case, you need a good broadcast boom arm. I only know one, that is really great. And this is the Rode PSA1. I know there are others. But to be honest: Everything else I've bought, was a bad purchase. Invest a few more dollars and you'll be happy. Trust me on this. The price is $99.
If you want to have fun editing your podcasts or screencasts or listening to music, you should choose the DT 770 PRO 250 ohms from Beyerdynamic. These are available in three different Ohm variants. I definitely recommend you to order the 250 ohms. Rich and good sound. They cost some money, but they're worth it. The price is $179.